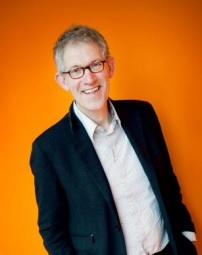 The Marten Hofker Talent Program 2021 The COVID pandemic has put a hold on the possibility to visit international conferences and laboratory visits for researchers within the DCVA consortia. In addition, it has become more difficult for PhD students to find a first postdoc position abroad. Therefore, we now propose the adjusted Marten Hofker talent program of the DCVA/CVON IN Control II consortium, without affecting the goals and intentions to stimulate development of talented junior researchers and to stimulate collaborations between full and affiliated partners of this consortium and other CVON/DCVA consortia.
In the new program, three fellowships (max € 80.000) of 1 year for talented postdocs, equally distributed across the three partners (AmsterdamUMC, UMCGroningen, Radboudumc) will be funded. The fellowships will strongly be connected to the research aims of IN CONTROL II and specifically aim to either broaden the scope and impact of the specific objectives of IN CONTROL II and/or to accelerate translation towards patient care.
We will invite (affiliated) partners of IN CONTROL II and the PI's of the other DCVA/CVON consortia to bring these fellowships under the attention of their last year talented PhD students, just graduated PhDs or young Postdocs. The selection will be done by the local PI's of the specific centers. The invitation is open for 6 weeks after the date of release of the positions.
In addition to these three fellowships, we will reserve € 60.000 to facilitate PhD students and postdocs within the consortium to attend international meetings or short work visits abroad in the last two years of the consortium period, assuming that international traveling is again possible at that time. Only PhD students and Postdocs within IN CONTROL II can apply for this latter financial support of the Marten Hofker Talent program.
Fellowship AmsterdamUMC: anaerobic culturing of identified gut microbial strains for treatment of human cardiometabolic disease
Fellowship UMC Groningen: : Bile acid signaling pathways in heart disease
Fellowship Radboudumc: Unraveling regulation of inflammation in obesity
 Sincerely yours,
Prof. dr. Leo Joosten Project leader Marten Hofker Talent Program
Prof. dr. Niels Riksen, Prof. dr. Folkert Kuipers Research leaders IN CONTROL II
The call for the fellowships is open per October 1st ,2021. Applications can be sent to Prof. dr. Leo AB Joosten, Department of Internal Medicine, Radboudumc, Nijmegen. leo.joosten@radboudumc.nl
Competences candidate Groningen project
Molecular biology: techniques gene expression regulation
Bioinformatics, analysis microarray data
Cell culture cardiomyocytes
Heart physiology in mice, article 9 certificate obligatory
Competences candidate Nijmegen project
 Molecular biology: RT-PCR, siRNA
 Expertise in analysis of omics data, e.g. scRNA seq or DNA methylation
 Cell culture human primary mononuclear cells
 Elisa, Western blotting, Olink proteomics
Competences candidate Amsterdam project
 Anaerobic culturing
 Stable isotope fluxes of bacterial metabolites
 Animal work
 Elisa, Western blotting